Professional Membership
We are members of the following organisations:
Horticultural Trades Association
We are long-standing members of our Trade Association. Until recently, David Millais was a member of the HTA Ornamentals Committee, representing the needs of growers within the nursery and horticultural industry. As a result, David was invited to join the Government's Peat reduction task force, looking to make use of other materials in growing media. We are active in the Nursery Business Improvement Scheme, benchmarking our performance against other nurseries in the scheme

International Plant Propagators' Society
David is a former Area Secretary for the South East branch of the International Plant Propagators' Society, and has spoken at Conference on Propagation matters in Great Britain and Ireland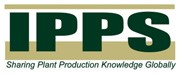 Surrey Horticultural Training Group
Millais Nurseries is a member of our local training group, enabling staff to access relevant horticultural training at locations such as RHS Wisley, and other leading nurseries.
West Sussex Nursery Stock Discussion Group
David is a past Chairman of this active group of nurserymen who visit each others nurseries in the summer and hold meetings at hostelries during the winter. OK we are not in Sussex, but we're not far from the border, and they are a friendly lot!
Woking Nursery Exhibition
David is a past Chairman of the WNE which until recently was the largest plants only trade exhibition in the country. Woking Nurseries is now a group of leading local nurseries working together to supply garden centres, designers and landscapers with a wide range of plants.

---
Useful Links
Please note, we do not endorse any of these websites, but hope they may be of interest to you.
www.rhs.org.uk Britain's premier gardening charity. We are 30 minutes from RHS Wisley Gardens. See also the RHS Plantfinder section of their website for those hard to find varieties.
www.rhodogroup-rhs.org The group for keen rhododendron folk to meet and share experiences. A partner organisation of the RHS, meetings and workshops are held around the country. David Millais is Chairman of the Group.
www.scottishrhododendronsociety.org.uk/ The website of the Scottish Rhododendron Society, which is affiliated to the American Rhododendron Society.
www.glendoick.com Scotland's foremost rhododendron specialist and award winning garden centre.
www.hirsutum.info/index.html This website lists the parentage and where possible photographs of all registered Rhododendrons. You can even upload your own to help other Rhododendron enthusiasts.
www.inkarho.de/en We stock the "lime-tolerant" Inkarho grown plants. These are grown under licence in Germany and are particularly suitable for neutral and clay type soils.
www.ngs.org.uk A guide to visiting thousands of private gardens which open in aid of charity. Please see the listing for our garden Crosswater Farm, which opens in May.
www.nationaltrust.org.uk The UK's premier collection of historic gardens, with many fine rhododendron collections. Winkworth Arboretum is only 8 miles away.
www.gardenvisit.com/garden/crosswaterfarmgarden A useful site to help you plan your garden visits, linking in nearby nurseries and places to stay.
www.rural-life.org.uk The biggest country life collection in the South. This is only 3 miles away, and was founded by Henry Jackson, a leading forestry nurseryman.
www.hedgesonline.com Mathias Nurseries is a well established local nursery supplying evergreen hedges nationwide.
www.blackmoor.co.uk Here you can purchase one of the largest ranges of fruit trees and soft fruit plants from a leading specialist Nursery.
www.sheenbotanicallabels.co.uk Superior engraved labels made to your specification.
http://www.ramsterevents.com Ramster Garden is 7 miles away and hosts the unique collection of hardy hybrid rhododendron, sponsored by the Rhododendron, Camellia and Magnolia Group of the Royal Horticultural Society.
www.highbeeches.com A Sussex garden famous for its well-spaced rhododendrons.
www.bordehill.co.uk Another Sussex garden worth a visit.
www.theroyallandscape.co.uk Contains the Valley Gardens, famous for its Rhododendron species collection, and the Savill gardens, a fine woodland garden.
www.westdean.org.uk/gardens Famous for its Chilli Festival, the gardens are also worth a visit.
www.thesculpturepark.com Just a mile down the road or across the common. An ever changing display of sculpture from a fellow RHS Chelsea Flower Show exhibitor.
http://www.waverley.gov.uk/info/200073/parksandcountryside/693/frenshamgreatpondandcommon Guide to the 1000 acres of heathland common which surround us. Walk, bike or ride.
www.frenshamchurches.org.uk Our lovely local 900 year old Church. Website with lots of good historical links and pictures for when you are in the area.
http://www.bestwestern.co.uk/Hotels/Frensham-Pond-Hotel-Farnham-83620/Hotel-Info/Default.aspxFrensham Pond Hotel, part of Best Western. Only 2 miles away, and even shorter on the lovely walk across the common with views of the idyllic pond.
www.rhododirect.co.nz Rhododendron specialists in New Zealand. If you live in NZ please try them because importation from us is too pricey.
---