Acers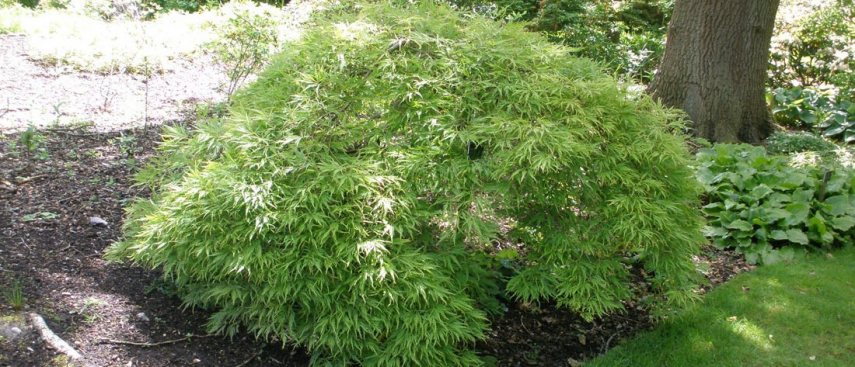 We offer a wide collection of Acers, or Japanese Maples, ranging from small shrubs with an umbrella habit to larger garden trees. All have lovely new foliage in the spring and fantastic autumn colour. The dissectum (cut-leaf) cultivars form the classic mushroom shape, but are typically less tolerant to wind. They require a more sheltered position, and may require staking vertically for 4-5 years to form the stem height you require.
Featured Products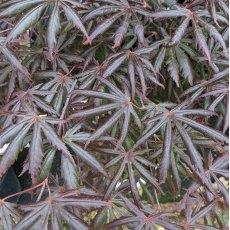 Acer palmatum 'Trompenburg' AGM
Deep purple foliage which curls downwards at the edges. Will take full sun without burning. Foliage slowly turns deep reddish green, and then a rich crimson in the autumn. A strong, fast growing small tree with an open habit. Named after the beautiful Trompenburg arboretum in Rotterdam. Expected height is 200cm in 10 years.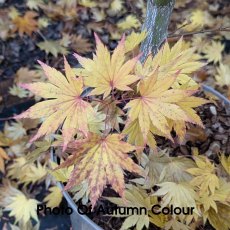 Acer shirasawanum 'Jordan'
New leaves appear a lovely pastel orange, turning to bright creamy yellow in summer, with red seeds that push up above the leaves. Provides a good splash of colour in the garden or containers. Hardy, with good sun tolerance. Height 125-150cm in 10 years. Best in well drained acid soil.
from £26.95
---
---
---
---
---
---
---
---
---