Acers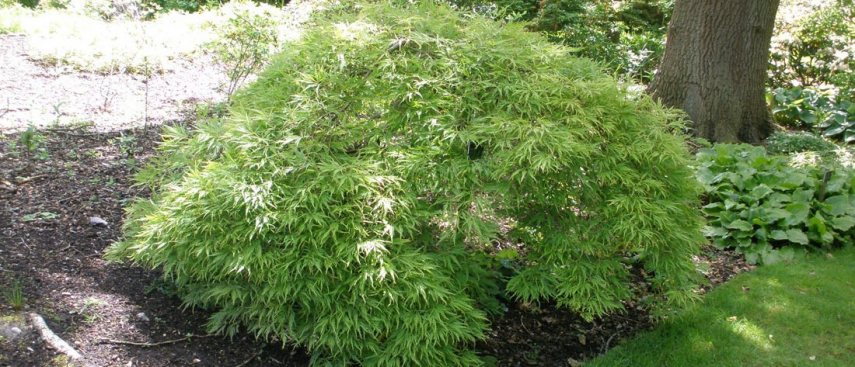 We offer a wide collection of Acers, or Japanese Maples, ranging from small shrubs with an umbrella habit to larger garden trees. All have lovely new foliage in the spring and fantastic autumn colour. The dissectum (cut-leaf) cultivars form the classic mushroom shape, but are typically less tolerant to wind. They require a more sheltered position, and may require staking vertically for 4-5 years to form the stem height you require.
Featured Products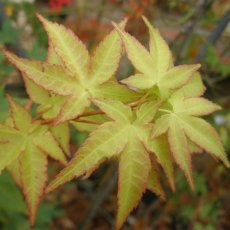 Acer palmatum 'Aureum'
Leaves suffused soft yellow, becoming golden yellow in the summer, with pinky edging. Colours best in full sun. A fast growing variety with an expected height in 10 years of 150cm.
£26.95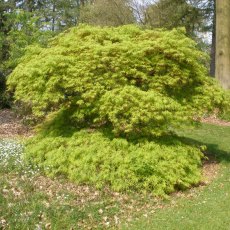 Acer palmatum dissectum 'Viridis'
Bright green foliage holds its colour well all summer, although it can burn in hot sun or wind. Orange and red autumn colours. Forms a dome shaped plant with a strongly cascading habit. Height of 100cm in 10 years.
£26.95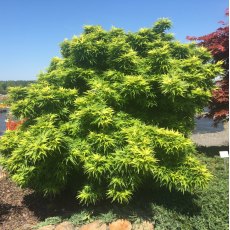 Acer palmatum 'Mikawa yatsubusa'
Also Known as the shingle roof maple because of the way its branches and leaves overlap each other, the leaves in particular overlap very tightly. Acer Mikawa Yatsubusa is one of the best dwarf maples and commonly used for bonsai, making this gorgeous acer perfect for containers and small gardens. The leaves open a lovely light green in the spring, turn darker green in the summer, before putting on...
£34.95
---
---
---
---
---
---