Species Rhododendrons
Species Rhododendrons often have wonderful foliage, but are fairly specialist and are best grown by more experienced gardeners.
We pride ourselves in one of the best ranges of Rhododendron species in the country, and we try to propagate these from collectors' seed, or recognised good forms. Many new species Rhododendrons have recently been introduced, mainly from the Himalayas, and we include some for the first time. Many are well worth growing for their foliage alone!
Please note that the flower colour of some species can vary considerably from one clone to the next. eg R. campanulatum can flower from white to pink or deep lilac.
Featured Products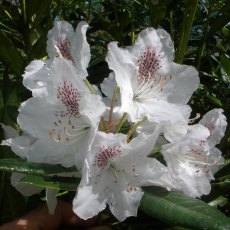 Rhododendron annae
Lovely white open bell shaped flowers, usually with purple spotting, appear in May - June. This plant has interesting dark green narrow leaves and outstanding young foliage. A bushy upright plant that is one of our favourites. Height 125-150cm in 10 years. Recommended for lovely habit and foliage. Easy to grow. Ideal position: sheltered woodland. Habit: upright. Group: Species Rhododendron. Subsection:...
£24.95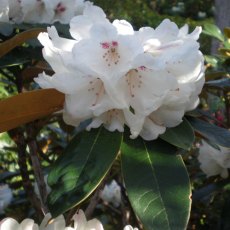 Rhododendron traillianum
Lovely white flowers flushed rose in a small upright truss in April - May. This is a handsome foliage plant with a glossy leaf surface on the top, and fine rust powdery indumentum on underside. Height 80-120cm in 10 years.Named after G.W. Traill (1836-1897), botanist and father-in-law of the great plant collector, George Forrest. Recommended for fantastic foliage. Easy to grow. Ideal position:...
£24.95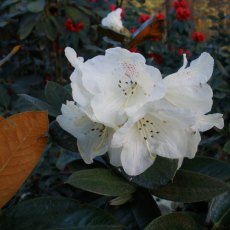 Rhododendron wasonii
Pretty yellow or pinky-white flowers with light spotting in April - May. This plant has ovate-lanceolate leaves with reddish brown indumentum on the lower surface. An attractive compact plant that is easy to grow. Height 40-60 cm in 10 years. Recommended for excellent foliage. Easy to grow. Ideal position: most garden situations but it does need excellent drainage. Habit: compact. Group: Species...
£24.95
---
---
---
---
---
---