Magnolias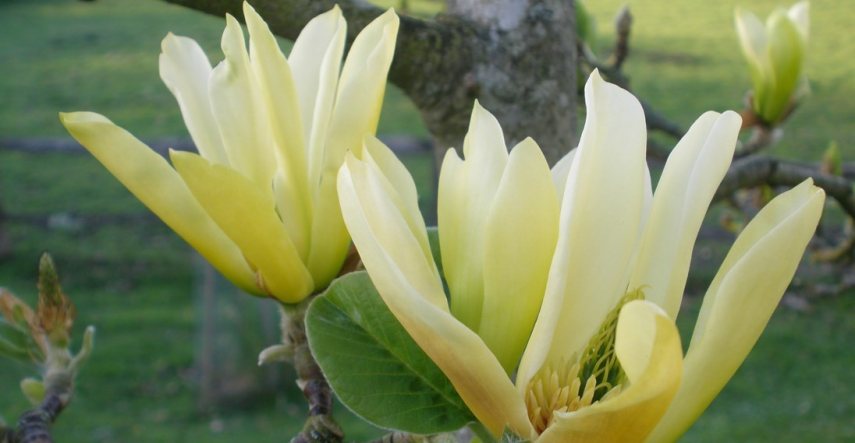 Deciduous and evergreen large shrubs or feature size trees, many with nicely scented flowers in spring and summer. We have a great modern selection from around the world, including many new yellows which flower slightly later than the pinks and whites, and can avoid the frosts.
Magnolias prefer full sun, cool roots and shelter from strong winds. Plant in enriched soil, deeply worked, free draining, moisture retentive neutral to slightly acidic. After planting, feed with a good ericaceous fertilizer and mulch well. Apply slow release fertilizer every spring whilst the plant is establishing.
Magnolias were amongst the first plants on Earth to reproduce using flowers pollinated by insects. They are native to America and Asia, but not Europe. The Magnolia was named by Linnaeus in commemoration of Pierre Magnol, who was Louis XIV's doctor and a professor of Botany. Magnolia grandiflora was introduced into Britain from America in 1734. The first Magnolias from China arrived around 1780, and proved much hardier than those from America.
NEW: Just added some cracking new varieties, especially late flowering yellows, from renowned breeders such as August Kehr in Carolina, and Philippe de Spoelberch in Belgium. Being new and grafted, they do cost a bit more, and the 3 litre size are about 60-90cm tall.
Featured Products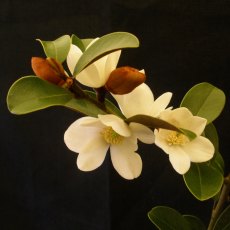 Magnolia laevifolia 'Gail's Favourite'
Recently re-classified as Magnolia laevifolia 'Gail's Favourite' (syn Michelia 'Gails Favourite') Masses of brown flower buds open in spring to pure white scented blooms in April. A slow growing evergreen shrub with rounded dark green glossy foliage, and velvet brown undersides. Height 2m in 10 years. Shelter from strong winds. Best in lime free soils. Only recommended for milder areas of the UK.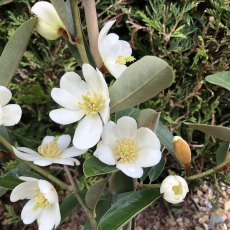 Magnolia laevifolia 'Mini Mouse'
Recently reclassified from Michaelia to Magnolia, this low growing plant has brown buds opening to white globes and then white petals with yellow stamens when fully open. April-May flowering. Height 100-125cm in 10 years. Only recommended for milder regions of the country.
£21.95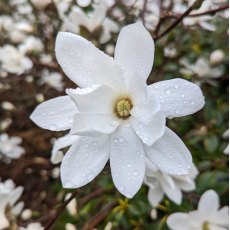 Magnolia x loebneri 'Donna' AGM
A recently introduced late flowering plant with huge 15 to 20cm wide flat-shaped white fragrant flowers in April. An extremely beautiful and hardy loebneri hybrid. Densely branched deciduous upright habit growing 3.0m in 10 years. It will perform best in full sun. Magnolia kobus was hybridised with M.stellata by Max Loebner prior to 1914 to produce the Magnolia x loebneri cultivar. Diverse habits...
£19.95
---
---
---
---
---
---
---
---