Magnolias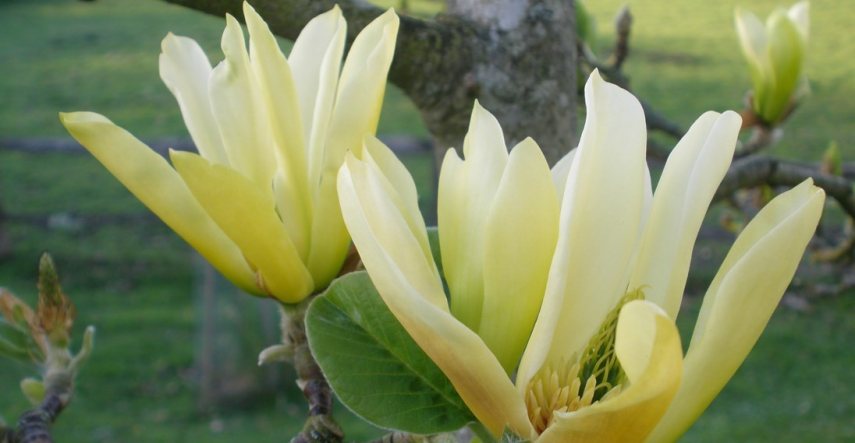 Deciduous and evergreen large shrubs or feature size trees, many with nicely scented flowers in spring and summer. We have a great modern selection from around the world, including many new yellows which flower slightly later than the pinks and whites, and can avoid the frosts.
Magnolias prefer full sun, cool roots and shelter from strong winds. Plant in enriched soil, deeply worked, free draining, moisture retentive neutral to slightly acidic. After planting, feed with a good ericaceous fertilizer and mulch well. Apply slow release fertilizer every spring whilst the plant is establishing.
Magnolias were amongst the first plants on Earth to reproduce using flowers pollinated by insects. They are native to America and Asia, but not Europe. The Magnolia was named by Linnaeus in commemoration of Pierre Magnol, who was Louis XIV's doctor and a professor of Botany. Magnolia grandiflora was introduced into Britain from America in 1734. The first Magnolias from China arrived around 1780, and proved much hardier than those from America.
NEW: Just added some cracking new varieties, especially late flowering yellows, from renowned breeders such as August Kehr in Carolina, and Philippe de Spoelberch in Belgium. Being new and grafted, they do cost a bit more, and the 3 litre size are about 60-90cm tall.
Featured Products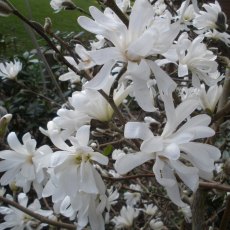 Magnolia stellata
A lovely plant with pure white, large, star-shaped scented flowers in March and April. A native of Japan where it is found in mountain woodland, it is a slow growing small tree or large shrub which rarely exceeds 3m in height. Best in acid or neutral soil, in sun or part shade. Protect from late spring frosts when young, as these can kill every bud, and hence the plant.
£25.95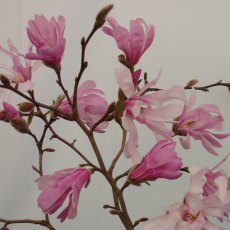 Magnolia x loebneri 'Leonard Messel' AGM
Lovely lilac buds open to beautiful star-like flowers with a pink flush. This is a very free flowering plant in April that makes a magnificent shrub or small tree. The flowers emerge before the foliage. An extremely popular shrub for the smaller garden that will perform best in full sun, and will tolerate any reasonable soil except waterlogged. Magnolia kobus was hybridised with M.stellata by Max...
£21.95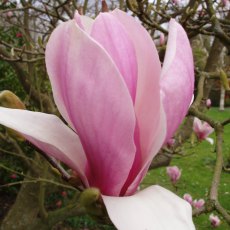 Magnolia x soulangeana
Large tulip shaped white flowers with a rose-purple stain at the base. April and early May flowering, before the leaves appear. One of the best and most popular Magnolias for general planting, and will tolerate neutral clay soils and atmospheric pollution, but no good on shallow chalk soils. Usually forms a large shrub with wide spreading branches. Originally raised by M. Soulange-Bodin, who...
£29.95
---
---
---
---