Other Choice Plants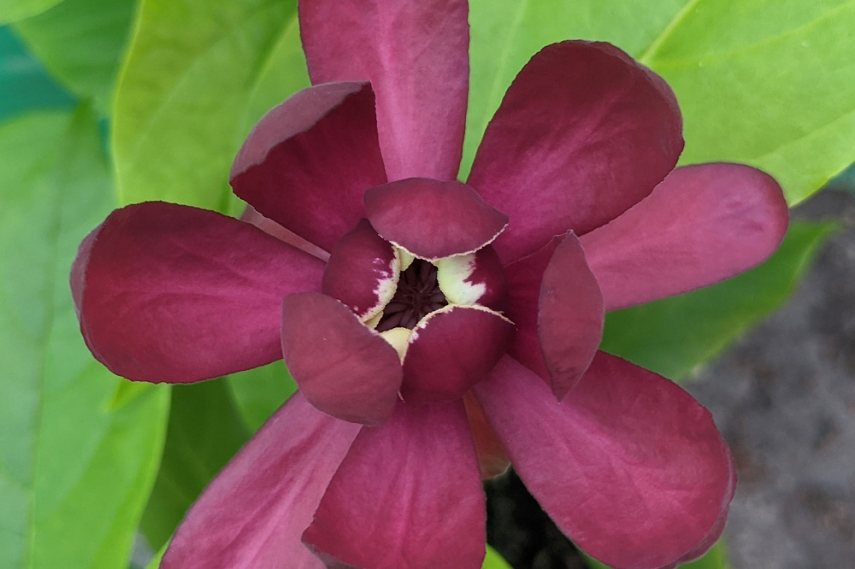 We stock a range of our favourite plants which associate well with Rhododendrons. Some of these are featured in our garden at Crosswater Farm, and often create plenty of interest and enquiries
---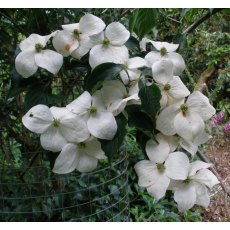 Cornus kousa National
(H5) A floriferous bloomer with white flowers in June. A vigorous upright plant with open horizontal branches. It produces large red fruits in late summer with lovely reddish new spring foliage. Requires good moist soil.
Liquidamber acalycina 'Spinners'
Selected 'Sweetgum' from China growing to a pyramidal shape. Maple like leaves start wine red in spring, are green for summer, turning brilliant long lasting rich burgundy for autumn. Height 2-4 m in 10 years. Avoid chalky soils.
---
Nyssa sylvatica Red Rage
(H6) An upright pyramidal tree native to the eastern U.S. The glossy, deep green foliage turns to brilliant red, yellow and oranges in the Autumn. Good disease resistance. It grows best in full sun to part sun, and moist well-drained, acidic soils, with shelter from cold, dry winds. Resents transplanting. Height 2-4 metres in 10 years.
Parrotia persica Vanessa AGM
(H6) Parrotia are deciduous trees with broadly ovate leaves which colour well in autumn, and small but abundant red flowers in late winter and early spring. 'Vanessa' is an small, upright tree with attractive, flaking bark and small red flowers on bare stems in late winter and early spring. The young foliage is red and bronze turning green for summer then producing spectacular autumn colour with shades...
---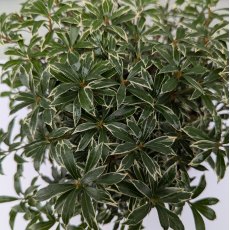 Pieris japonica Little Heath
(H5) Pink flowers in spring on a neat compact growing plant with small variegated leaves, cream edging, pink new growth. Flowers best in a light airey position. Ideal for patio pots. Height 100-125cm in 10 years. Requires moist acid soil.