Choice Plants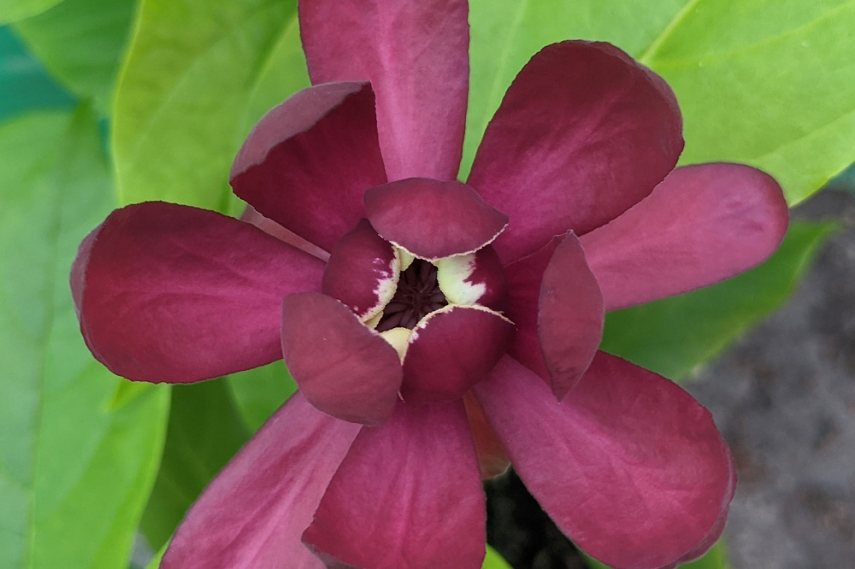 We stock a range of our favourite plants which associate well with Rhododendrons. Some of these are featured in our garden at Crosswater Farm, and often create plenty of interest and enquiries
Featured Products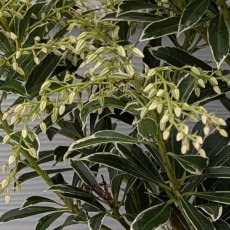 Pieris Flaming Silver AGM
(H5) Nodding panicles of white 'lily of the valley' flowers March to May. Pretty, small variegated plant with bright red new leaves, turning deep green with silvery white edges. Height 75-100cm in 10 years. This compact shrub looks wonderful in a shady shrub border with well-drained, acid soil or in a container in a patio or courtyard garden.
£11.95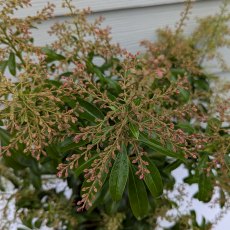 Pieris Japonica Passion
(H5) Panicles of maroon red flowers, March-April, followed by red new growth in spring. A neat evergreen shrub, best in a sheltered spot away from cold winds. Sun or light shade. Height 100-125cm in 10 years. Best in moist acid soils.
£11.95
Hamamelis intermedia Yamina
(H5) Sweetly scented sulphur yellow flowers from December to February. Distinctive bronze purple leaves especially in sun turning butter yellow and blood red before they fall. Height 150-175cm in 10 years. Best in sunny spot. Hamamelis Yamina is a choice new Hamamelis like no other, with a unique leaf colour to give added interest to the garden through the growing season. Yamina has a bronze-purple-red...
£28.95
---
---
---
---
---
---
---
---
---
---