Gift Ideas
Plants make wonderful presents for any occasion, and here we list a few of our most popular gifts. If you can't see what you are looking for, you may like to type the recipient's name into the PLANT SEARCH box (above) which will show if we grow a plant containing that name. For example, type PETER, and Rhododendron Blue Peter will be found.
We dare you to give Dopey and Grumpy. They are both surprisingly popular!
Once you have selected your gifts, you can add a Gift Message at the Checkout, and we will include your message printed in a card. You may like to include any special dates, and we will arrange delivery as close as possible. (Delivery can be to your address or direct to the recipient, but sorry no weekend deliveries)
Why not make your gift more personal by choosing extra plants, feed, and secateurs from other sections of our website?
Featured Products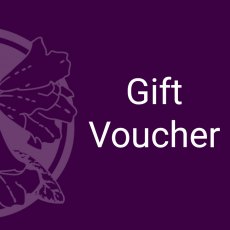 ---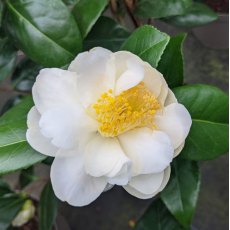 Camellia japonica 'Silver Anniversary' AGM
Large, semi-double white flowers with irregular petals intermixed with golden stamens. March-April flowering. Vigorous, compact, upright growth. Height 125-150cm in 10 years. This variety requires a sheltered garden and is best grown in the milder parts of the country.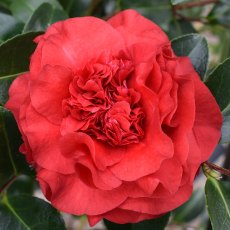 Camellia x williamsii 'Ruby Wedding' AGM
(H5) 'Ruby Wedding' is a dense, evergreen shrub,with glossy, dark green, elliptic leaves and in spring, bright red, anemone to peony-form, double flowers. Vigorous, upright bush. Height 125-150cm in 10 years. Suitable for woodland and acidic soils. Position in a site sheltered from cold, dry winds and early morning sun as buds and flowers may be damaged by cold winds and late frosts.
---
Magnolia Golden Pond
Large yellow tulip shaped flowers with narrow tepals, held upright on bare branches. Rich colour intensity during April-May. A fast growing large shrub or multi-stemmed tree. Height 2-4 metres in 10 years. M. acuminata x M. denudata David Leach 1997.
---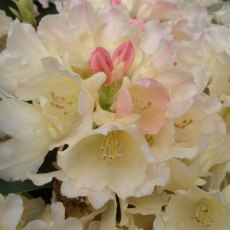 Rhododendron Golden Torch AGM
Gorgeous salmon-pink buds open to soft pale yellow flower which is faintly spotted deeper yellow. This plant flowers in May and is consistently reliable. A very compact spreading plant. Height 60-80cm in 10 years. Ideal for containers and small gardens. Easy to grow. Group: yakushimanum. Parentage: Bambi X Grosclaude Group X griersonianum. Hybridization date: pre 2000 (1971) Bred by: Waterer's...