Pest & Disease Control
Rhododendrons are normally healthy and trouble-free plants, but we have a small range of products to help you keep them that way. Always read the product label before use, and use as directed.
---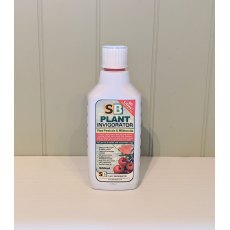 SB Plant Invigorator Concentrate
Environmentally friendly Growth Stimulant and Pesticide. We think this is a new wonder product! It was developed by a large Guernsey Tomato grower and is an organic soap based product. It has a physical mode of action and controls a wide range of pest species including Whitefly, Spider Mite and Mealybug. It also helps to control mildew and other fungal problems.SB also contains Nitrogen and Iron Chelates...