All Plants
---
Rhododendron wiltonii AGM
Pretty white flowers flushed pink with crimson blotch in a tight truss. Flowering in April-May it is very free flowering with age and quite easy to grow provided it is not given too much fertilizer. Young growth of creamy 'candles' contrast with older deep green foliage and cinnamon indumentum on the underside of the leaves. Height 50cm in 10 years. Named after Sir Colville E. Wilton of the Chinese...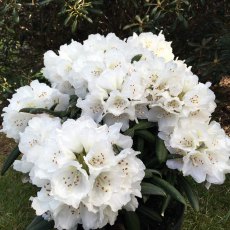 Rhododendron Yaku Angel
(H5) Pink in bud, opening to trusses of white flowers with light brown spotting during early May. A neat growing compact plant with lovely foliage, including indumentum. Height 75-100cm in 10 years. Requires moist acid soils.
---
Rhododendron yuefengense
This is a NEW species recognised by Chinese authorities (Rhodos of China volume 3). Pale pink bell shaped flowers on a dense compact plant, with attractive rounded leaves. It flowers profusely from a young age, and the flowers seem to last well. Height 75-100cm in 10 years, growing in a broad mounded habit. Unusual, and sort after. • Recommended for compact and lower growing.• Easy to grow...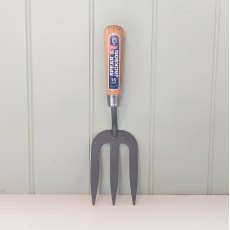 Spear & Jackson 5" Hand Fork
A high quality Spear and Jackson 'Neverbend' 5' hand fork, made of carbon steel with a comfortable hardwood ash handle. A pleasure to use in your garden. 15 year guarantee.
---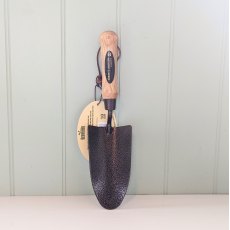 Spear & Jackson 5" Trowel
A high quality carbon steel 'Neverbend' 5' trowel with a comfortable and strong hardwood ash handle. This will be a pleasure to use in your garden. 15 year guarantee.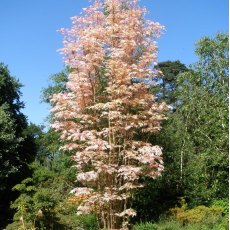 Toona sinensis 'Flamingo'
Wonderful foliage tree with brilliant pink large pinnate young leaves turning cream, and then to green. Fragrant white flowers in drooping panicles in late summer. Height 2-4 metres in 10 years. Best in a sheltered spot. Often looks best when grown as a multi-stemmed tree, such as the specimen on Battleston Hill, RHS Wisley gardens.
---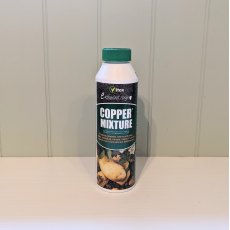 Vitax Copper Mixture
A blend of 3 vital trace elements for use on crops suffering from trace element deficiencies. An inorganic micronutrient mixture containing 2.8% copper, 3.0% manganese and 2.1% zinc.